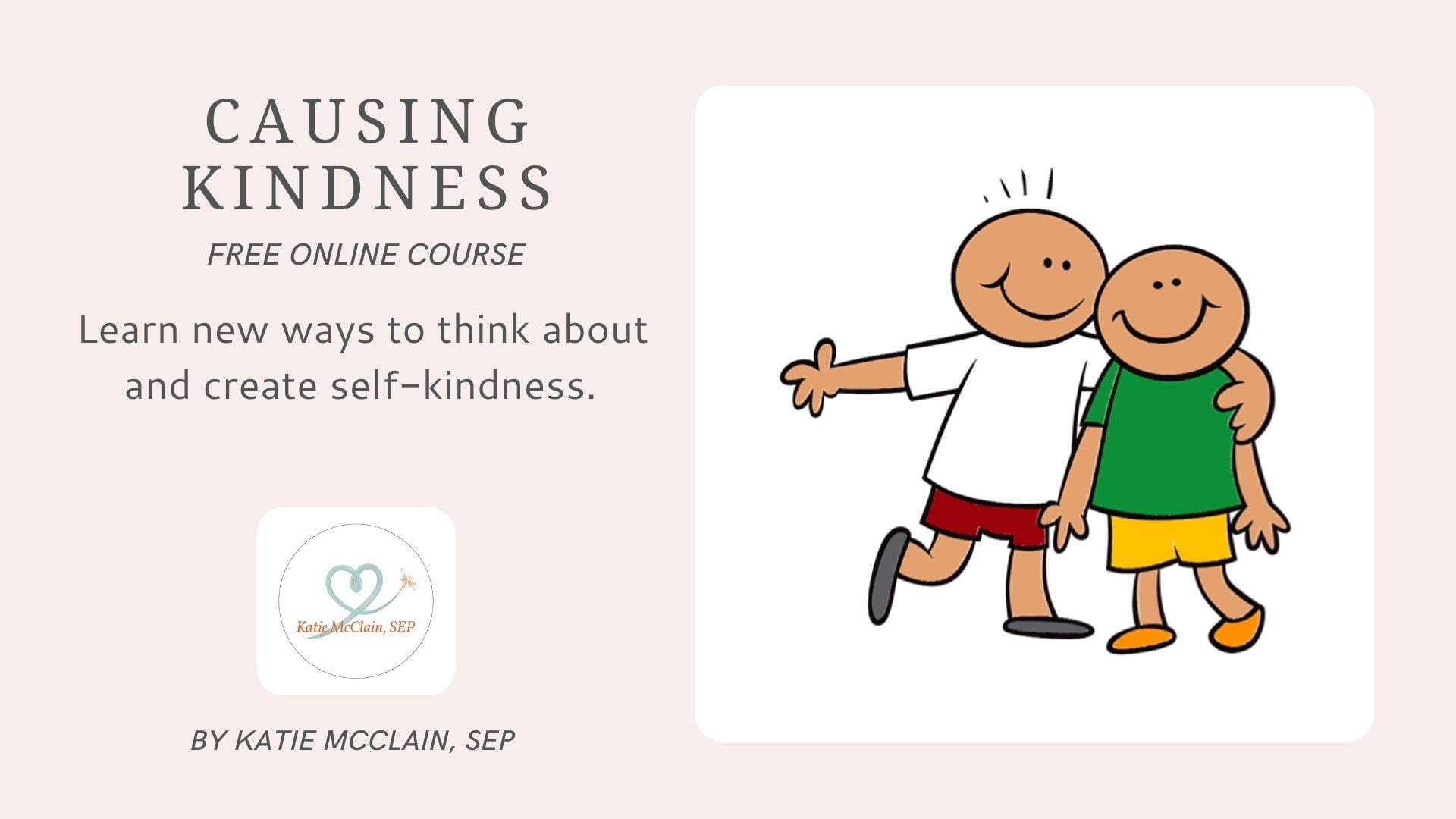 Causing Kindness
by Katie McClain, SEP
Does it seem like your efforts to teach your kids to be kind are not working? Are you frustrated with teasing, bullying, and exclusive behaviors by your kids? Are you looking for new tools to help curb these and other negative behaviors? This online course offers a free workshop with tools to help ease stress & create peace. Teaching and learning kindness is as important as the A,B,Cs.
Register Here!
Register below to add your info and get started with the course today.
About our Causing Kindness Course
What You'll Learn:
the difference between being nice & being kind.
what feelings have to do with kindness.
a new way to think that encourages kindness for self & others.
tools you can use and teach to your kids about kindness.
how to fill up your kindness tank.
3 simple ways to release negative thoughts.
how to ditch drama & create peace.
freedom from negative, painful stories.
The Causing Kindness workshop includes:
Class audio in mp3 format, a Workbook for notes, a custom Tip Book
Simple & fun tools for you and for kids, too
Additional mp3 activity + a bonus drawing activity to help you manage unkind thinking