Accessing Your Courses and/or Digital Products
Here is a step by step to access your courses and digital purchases.
Complete the registration/purchase information for the course or product you want. Add a username and password. Save your password. Add payment details for purchases.
Click Place order.
Your My Account page appears once you have registered or made a purchase. You will also receive a receipt in your email account.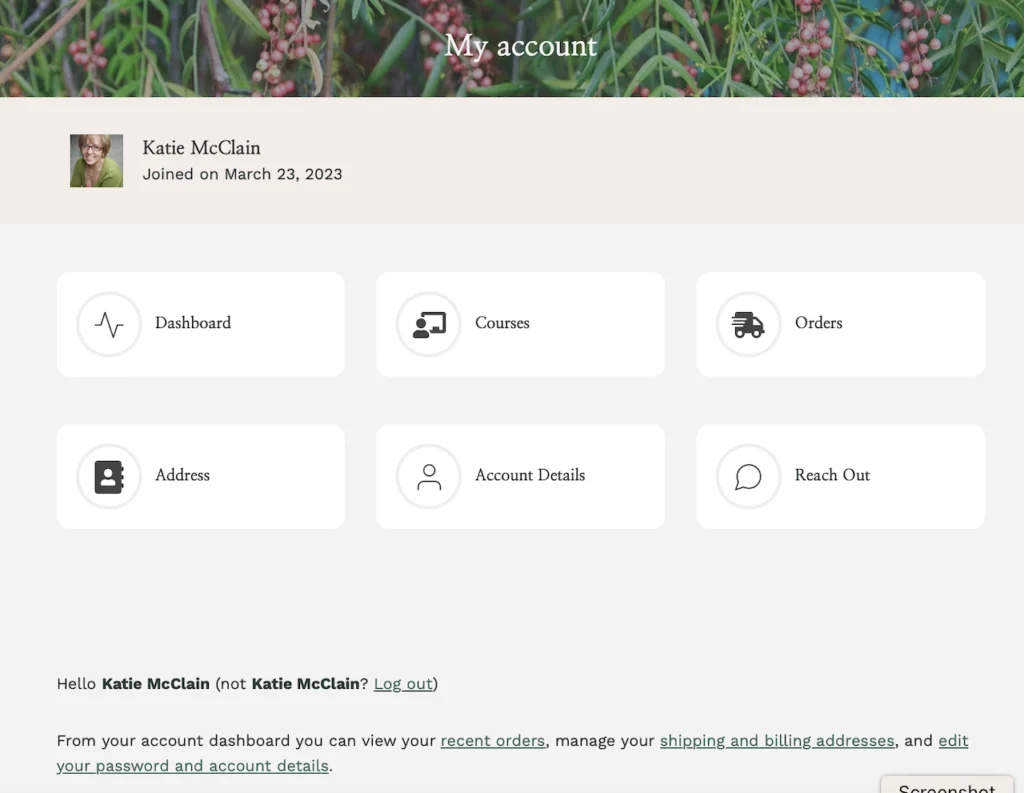 Click Courses to access the courses you have purchased or registered for.
Click Expand All to see your progress on your courses.
More about the account page
Click Orders and View to see details of your registrations or purchases.
Click Address to see the address you set for your account.
Click Account Details to see your login details or to change your password.
Click Reach Out to send us a message.
To purchase or register for additional courses, login to your account, then navigate to the menus at top of page. You will find additional courses and books under the Resources menu.