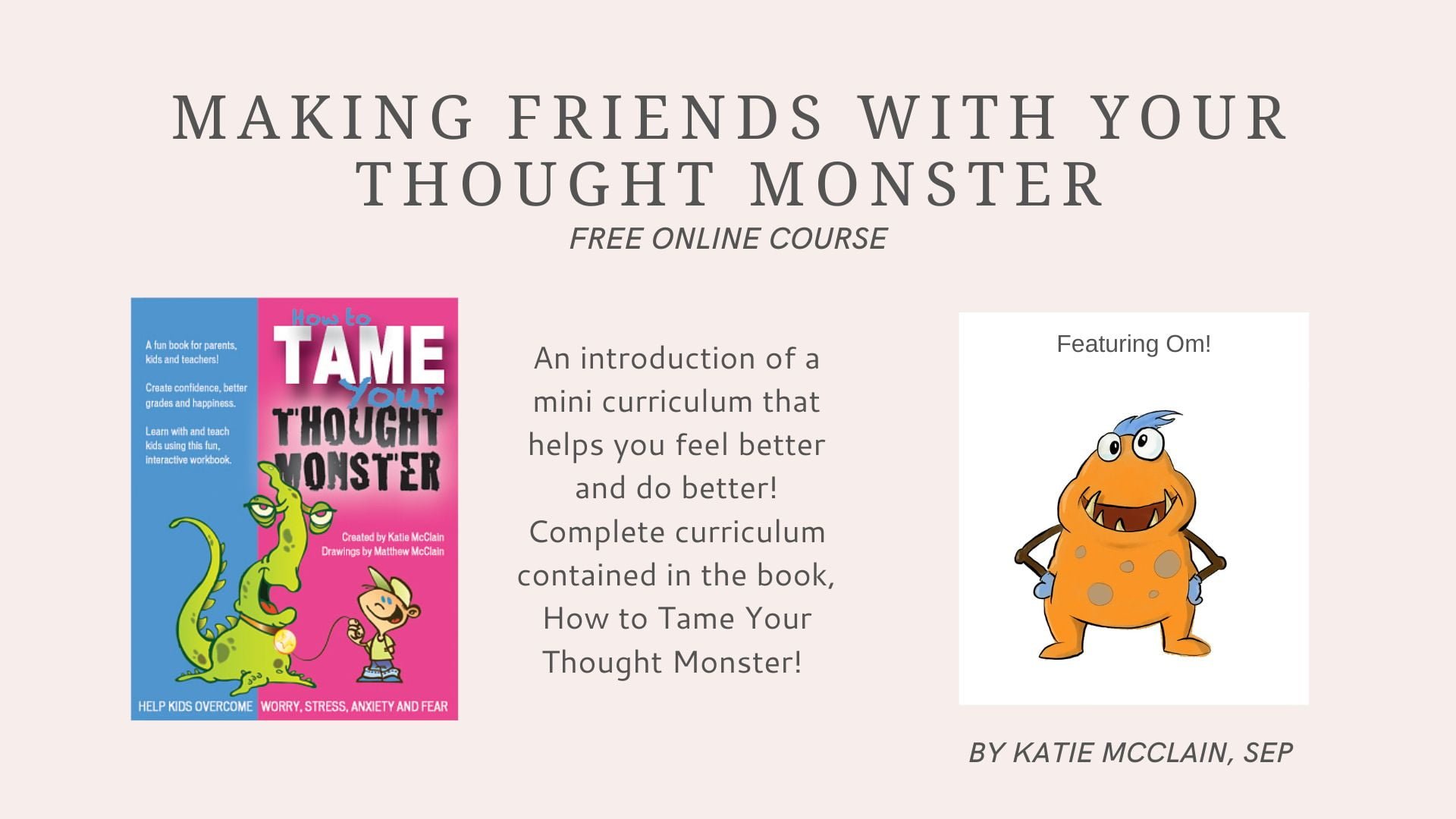 Making Friends With Your Thought Monster
by Katie McClain, SEP
Activity
Video + Reading + Activities
Making Friends with Your Thought Monster is an introductory mini-course that gives you a peek at how the Thought Monster Series of books can help you and the children you raise or teach to feel better and do better in school and in life. How to Tame Your Thought Monster, the original book/curriculum that this mini-course previews is a simple mindfulness program to help you and your kids Think, Feel, and Do better!Register for this FREE COURSE today and experience a real life example of how the curriculum supported a young boy in improving his math grade!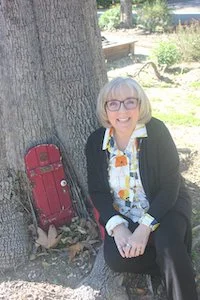 About Katie McClain, SEP
It IS possible to feel better. I know because I've been there. I struggled with overwhelm, stress, and reactivity. On my healing journey, I found the answers to feeling better within my own body. Along the way I've studied and learned many modalities and now teach others about somatic along with concepts and practices to help them feel better and do better in life and relationships.
Register Here!
Free
Register below to add your info and get started with the course today.
These Products May Also Interest You
About our Making Friends With Your Thought Monster Course
Inside you'll find a series of 5 lessons, plus a short wrap-up. Each lesson contains a brief, animated video with an overview of each part of the curriculum. There's an introduction to several concepts taught in the Thought Monster Series of books and coloring books.
PLEASE NOTE: The videos in each lesson include very helpful info on understanding each concept taught here and in the books. These videos also reference the 'Growing Up Kind Curriculum', but note that I have changed the name. The full curriculum is contained within the main book in the series titled How To Tame Your Thought Monster.
Throughout this mini course, you'll follow along with young Max as he begins to overcome his struggle with math. His teacher, Mr. Bailey, guides Max through a process to improve his perspective, feelings, and motivation around math. Spoiler Alert! Max raises his math grade as a result of the tools her learns!
Included are bonus activities you can use at home or in your classroom with your kids/students. One of my adult clients said, "This info works for adults, too!
The activities are designed to help people begin to become mindfully aware of their thoughts and to promote their own positive self-talk. You'll find that you feel and do better yourself as you engage with the course!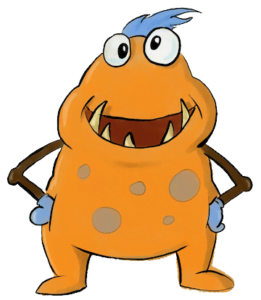 Keep an eye out for my friend Om. Om stands for 'Orange Monster'. Om will show up from time to time throughout this mini-course with reminders and tips on how you can use the curriculum.
Here's how to get the most out of this mini-course:
Bring to mind an issue that you or your child/student wants to make progress with or overcome, such as a daunting circumstance in life, lack of motivation, issues with a certain topic, grades, goals, etc.
Work through the videos and information in each lesson.
Keep your personal topics in mind as you take advantage of the bonus activities, too.